This is a true story of a car dealer.
There, the second generation suddenly died, and the father reappeared. Around 70 that year.
"I'm tired"
But I have grandchildren, so I have to do my best. He said.
The problem there was that his son had been going all clients alone, so they didn't know where and how many customers there were.
His wife and maintenance staff are also there, but when did you change the oil or change the tires in the past?
"I have no idea."
"I don't even know where to deliver."
"When I went there, another staff was responding…"
visited twice,
I want you to do something.
That's what it means.
MrSales on the web, so you can now share contact history with clients with your team from a browser.
I will explain how to invite staff to Sales.
Manage Staff > Invite Staff
Enter Gmail. (For Gmail login)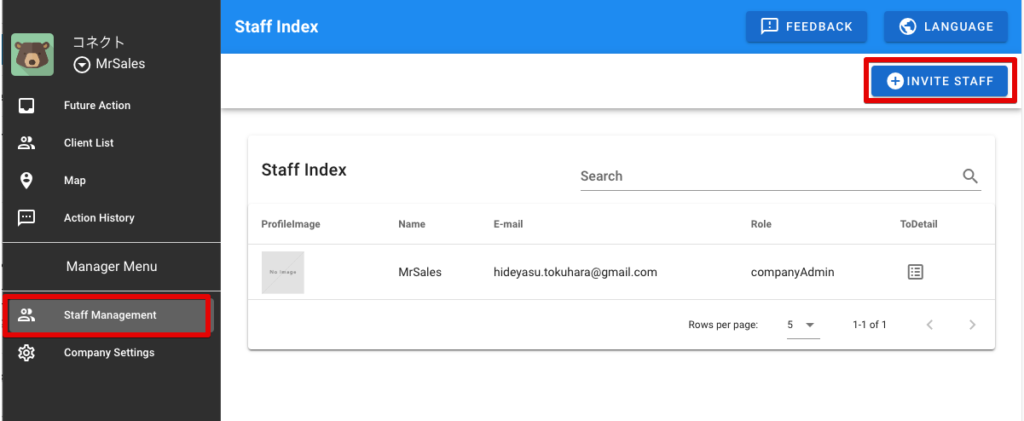 Just enter staff name and Gmail.
Click the Send Invititation Mail button.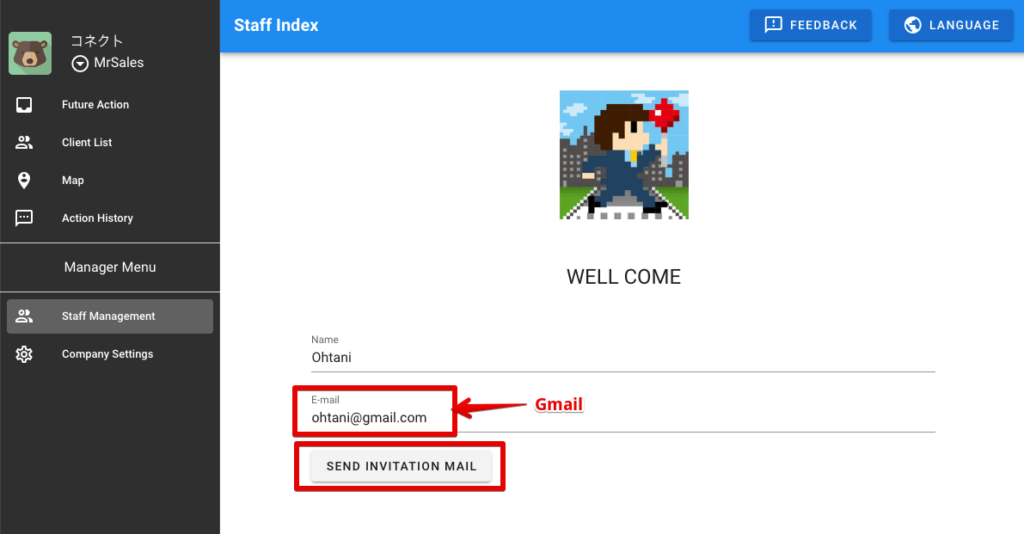 An invitation email will be sent to staff's Gmail.
It may be in your junk mail, so please check it.
Click the email to log in with G-mail.
Click the Account button next to the company logo, then click the Select Company button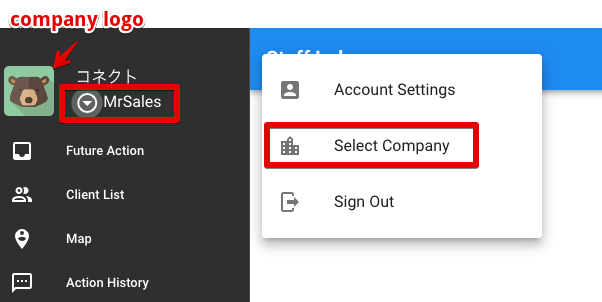 Select a company to share client data for that company.
Now you can share the contact history of the company.
If you work in a team and make use of the power of the team, sales efficiency and sales results will increase.