I will explain how to add new customers
From the sidebar in the MrSales, there is customer list, click the Add New Customer button.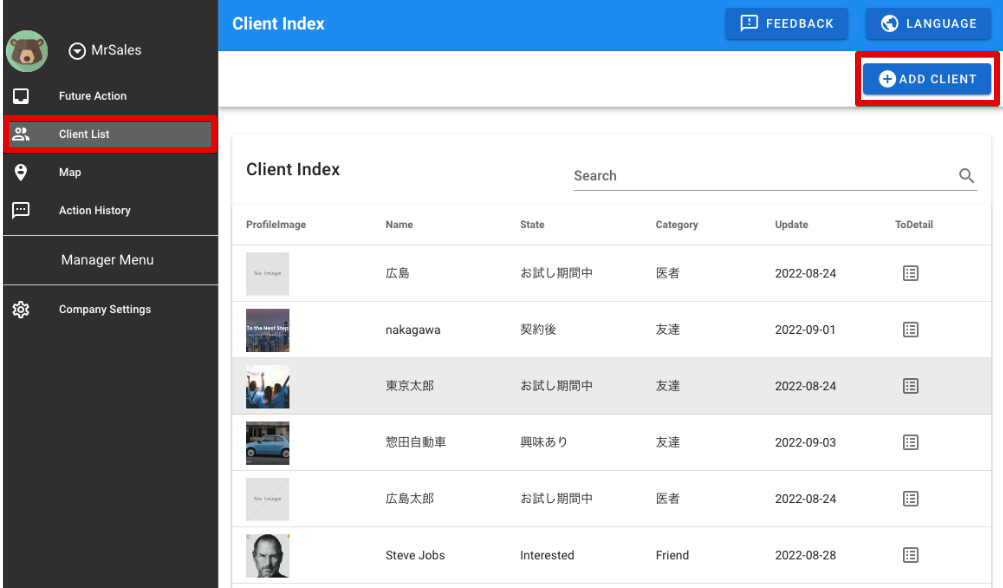 Input customer information.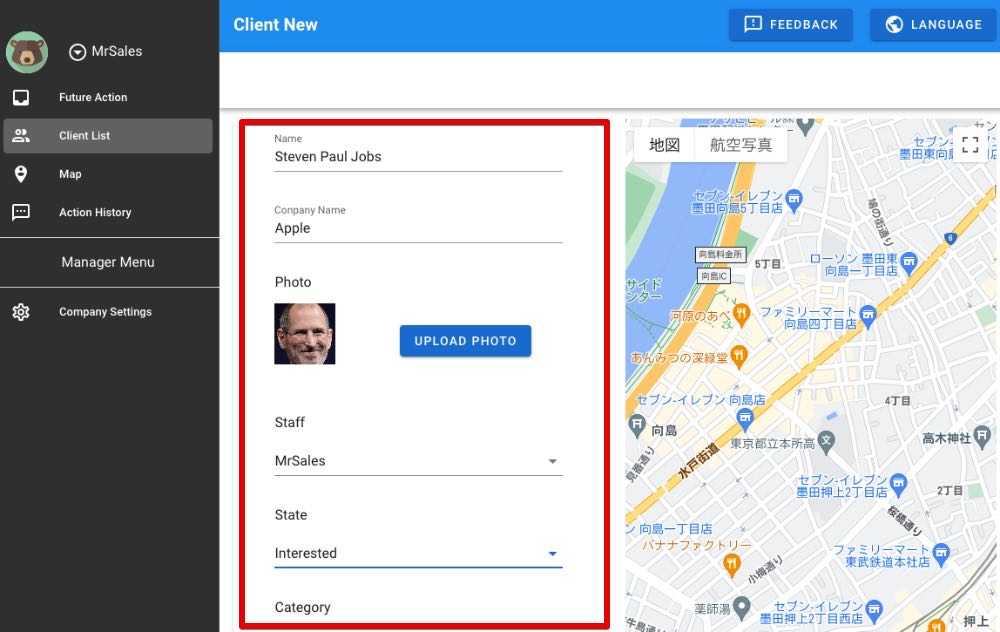 About the staff in charge
The staff in charge registers the person in charge of the company's employees.
You are responsible for the client. Other people may contact you, so I'll explain that in action on next time.
About the state

Are client interested? Pre-contract or pre-close? After contract? Is client a route sales person?
I think it's different for each company. Therefore, the status can be freely changed from the administrator screen.
About categories
Is client a CEO? or your friends? You can divide and categorize by industry, such as manufacturing. This can also be changed freely according to your company from the Admin screen.
Address

Client address is important. In the smartPhone version, it is also possible to search the route from Google Maps and calculate the arrival time. A web version will also be available.
Click the Show Address button to display a marker at the address.
The marker can be moved by dragging, so move it to the correct position.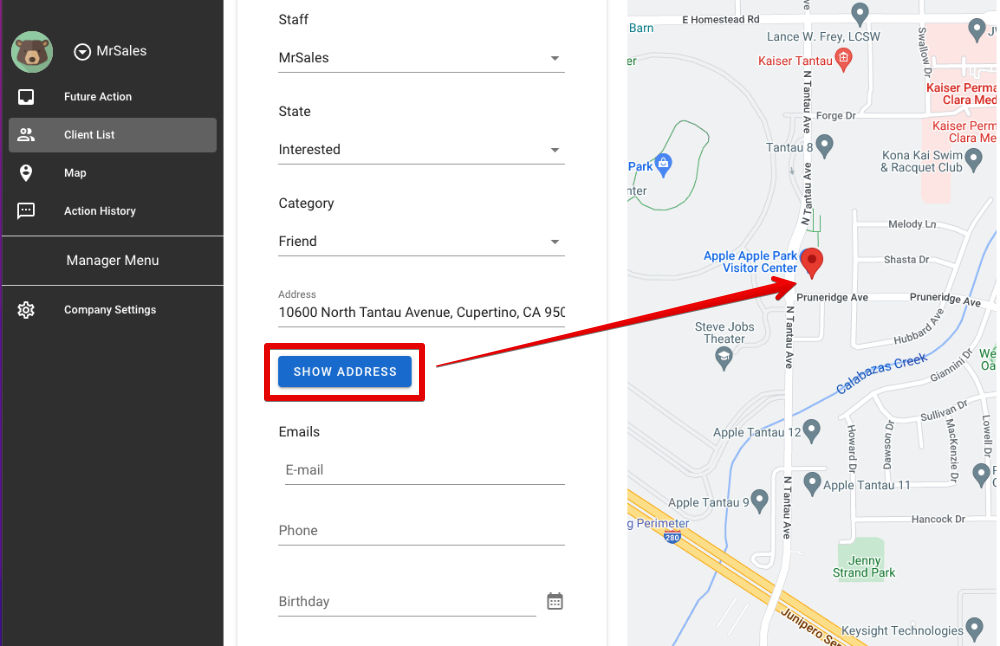 About birthday

You cannot enter the year for your date of birth. Only the month and day. Since it is intended for internal use, it is better not to include too much personal information.
I used to get flowers in a small flowerpot on my birthday from where I bought my car. It's not my age to be happy about my birthday, but I was happy that he remembered me, so I bought a car there. I thought that if that was all it took to sell cars, it would be essential for sales.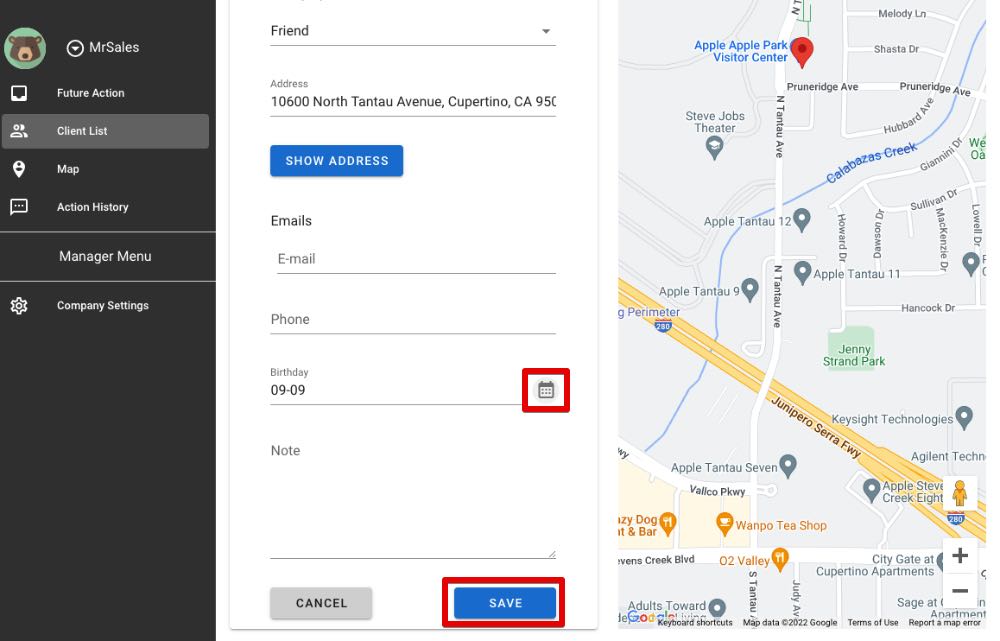 When saved, the client can also check from the MAP view.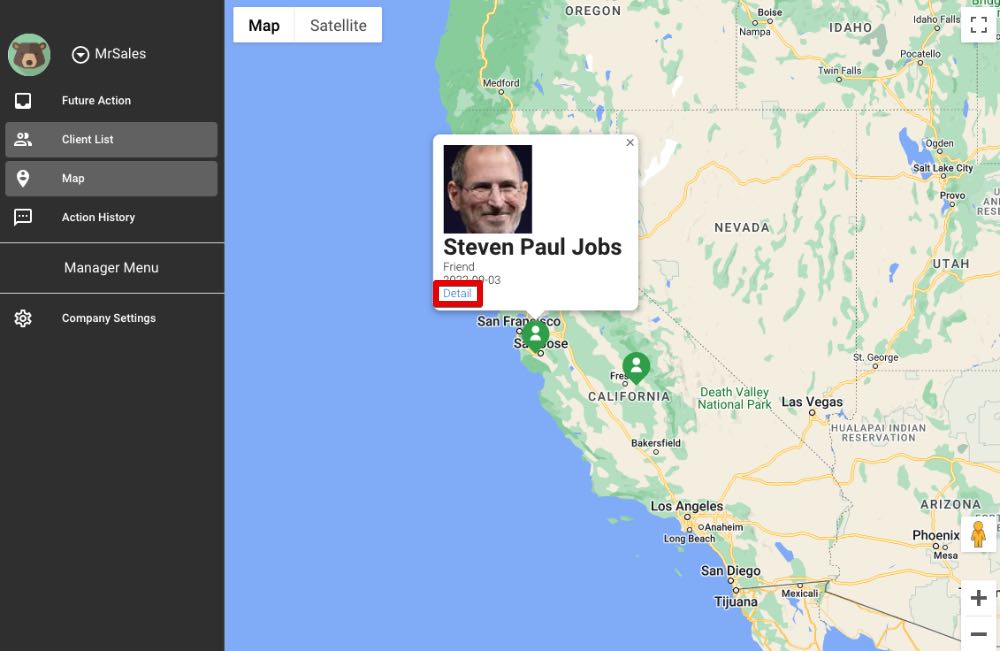 This completes the new customer registration in the MrSales.
It is a simple and easy-to-use CMS.
Please use it.
The important thing in sales is to keep contact with clients as short as possible.
MrSales has an action function that manages contact periods.
Next time, I will explain the action function.
Mr.Sales is a web application that can be used in various industries.
We can customization for your company. For example, Residential sales and management of a security company are assumed. Please feel free to contact us.