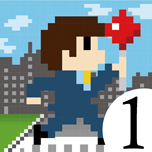 This application is necessary for the salesman.
You can manage location of the customer, the date,visit time,
and the distribution.
If there is no update for two weeks, pin will turn red on the map.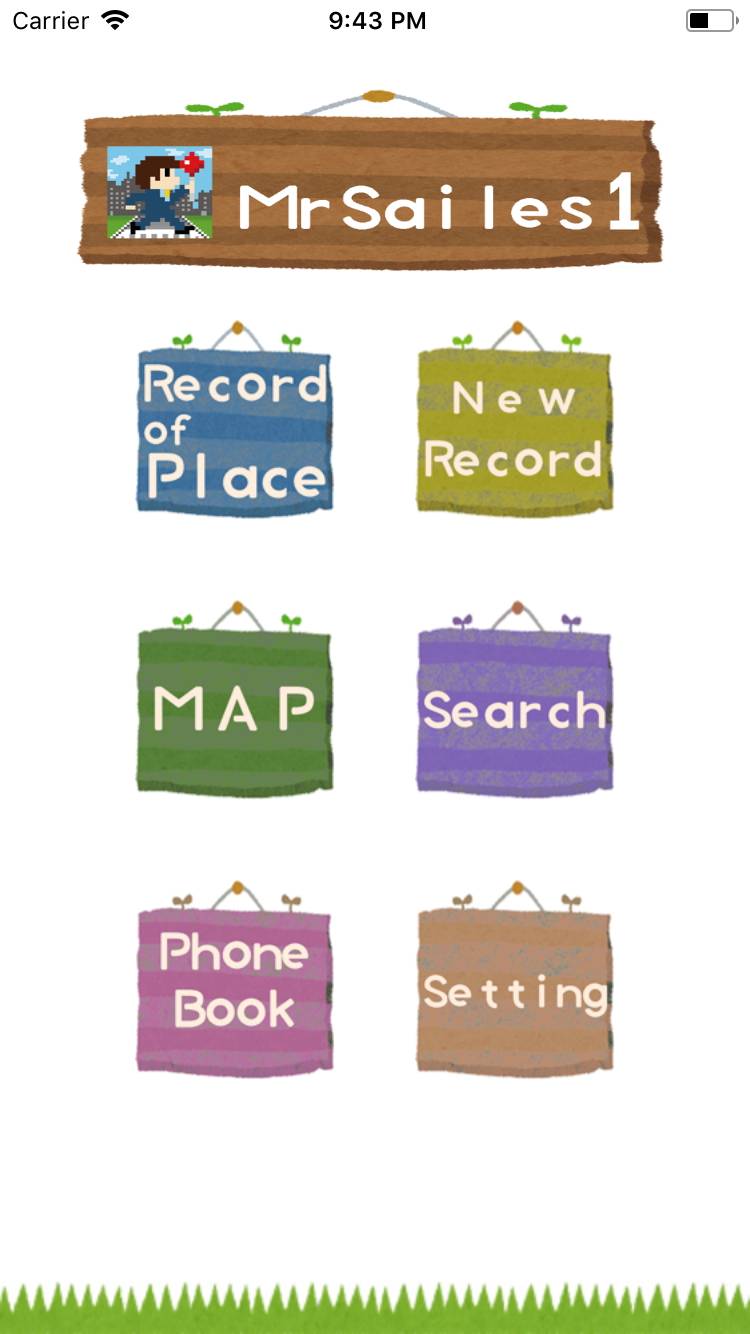 we renewal homescreen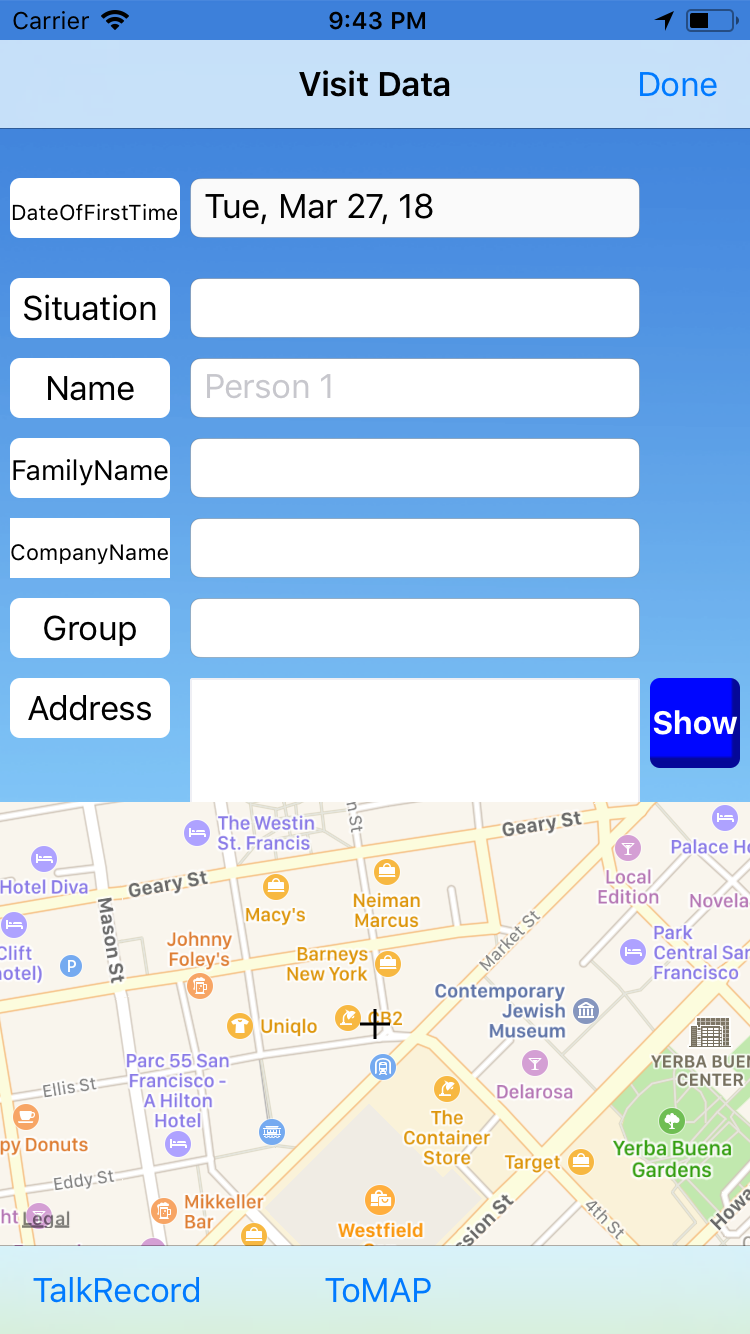 It is the registration screen from the map.
You can register customer, you can enter from the address.
You can also call from this app.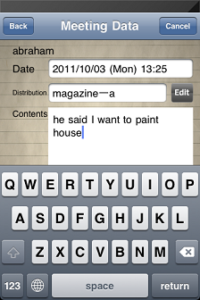 You will also can be read from the phone book.
By doing so, the distantly friend will be displayed on a map.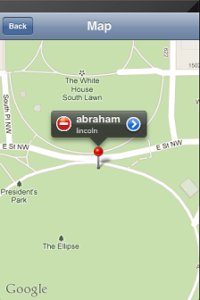 This is the registration screen from the MAP.
You can register Its present location or address or etc .
The input from the address is also available.
I added the Settings button from ver3.0.0.
Here, Restoration function , a backup setting,
and a password can be changed.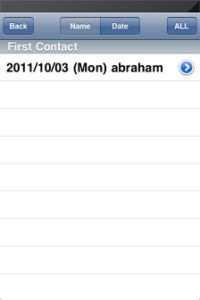 It is a history of date.
You can see at a glance.
Date in the past conversations and the date of the visited.
Moreover It is now possible to log in with a password when returning
from a power-saving mode or iPhone when you launch the app.
iPad
Operativity became very good.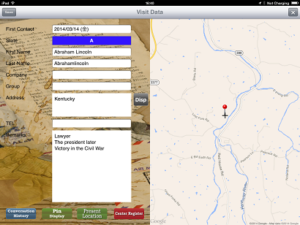 Since the screen became large,
I can understand visiting place data and a map at a glance.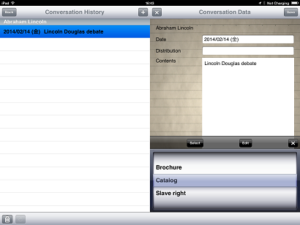 It became easy to refer to conversation record.
It is because the conversation history displayed the list on left-hand side
and displayed the contents on right-hand side.
Icon have the game style to stand out in many apps.
And, I believe in terms of functionality, will not lose to anyone. .
If you have a request something, please contact us by e-mail or Facebook or iTunes.
Thank you for choosing